---
Mountain Yard is a Project to fulfill requirement of a hobby person, students who wants to do a turnkey Project. In Big Market, many types of product and its parts are available which we are using for specific purposes in everyday life. Sometimes we require specific part for a special purpose but we could not find it. In this situation we all are going to give up products of parts…read More.
---
Open Account with Mountain Yard
---

---
WOMPY is a group of well experienced Web-site Designers, Web Developers, Software Developers, Search Engine Optimizers, Marketing Managers and all what you need for your product to online and popular on-line as well as your particular stand-alone software requirements. WOMPY provides web-site design, development and maintainance at very affordable cost for small (personal), mid-size and large business organizations. WOMPY has good experience in developing and maintaining e-commerce websites using PHP…read More.
---
Upcomming Project: HR Management
---
Open Source Customization
---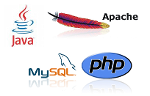 ---
Techno hawk is Engineering project including mechanical, Electronics, Agriculture. Techno Hawk is based on new modification, improvement & imagination in field of Engineering. Here you can get new engineering models, product and technical project. In more we are going to introduce many other aspects of renewable energy with productive aspects in combination of engineering projects. Once take a site of our projects and give your valuable response to improve ourselves…read More.
---
If you do not have a Celeritus account, you can create a new account.
---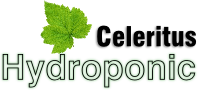 ---
We Introduce us as a Humorous firm which is in to Hydroponic System Generation, Maintenance & Services for our precious Clients. We take you to a wealth of products designed, from beginner to commercial level. We hold the widest range of products and brands in India and anything we don't stock we will do our up most to source to our clients. We have everything you need from Hydroponic hobby…read More.
---
Buy Online: Store
---